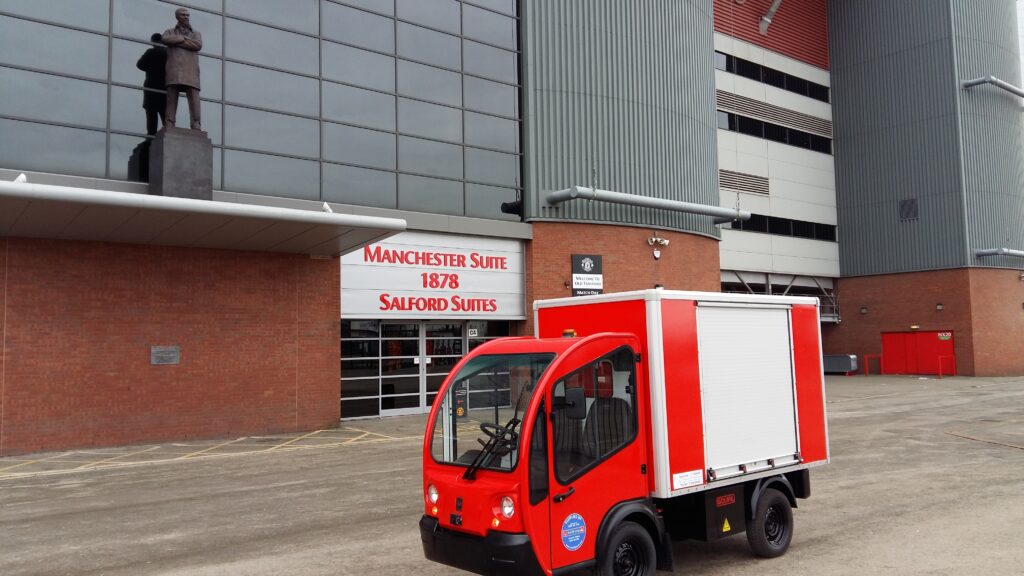 Manchester United
At Carrylift Material Handling we take great pride in providing the highest standard of equipment to all of our customers no matter who they are. The after-service we deliver is comparable to anybody within our industry and with the excellent support services and infrastructure we have to offer, we remain one of the best MHE companies in the UK.
Last year we were approached by Manchester United for Driver Training via our New Business Telesales Team, who established Driver Training wasn't the only requirement Manchester United had.
We were presented with an opportunity to look at problems experienced with logistics on match days, a challenge we gladly accepted. After several visits and discussions, we were able to offer a solution to help them with match day logistics to cater for such a large number of supporters.
Over a number of months, we decided on the right vehicle with a bespoke trailer, continuous meetings kept the customer fully informed of the progress. With final preparations completed, a party from Manchester United visited our Skelmersdale Head Office to view the final solution.
We were able to demonstrate the Electric Vehicle and modified Trailer would do everything required on match days, but more importantly, we demonstrated we had listened and understood their requirements.
Carrylift have now delivered the Electric Vehicle and trailer to this iconic stadium where tens of thousands of supporters will be catered for on match days.
To ensure that we build on this successful relationship as an approved supplier, we'll be the first to provide them with a tailored solution.