Management Systems
Carrylift Group offer a complete turnkey solution for battery handling and associated products in partnership with CAPS Systems. We offer everything from a simple charger stand for one FLT up to and including a full battery room installation. We can assist you with:
Ventilation Systems
Battery Management Systems
Armco Barriers / Handrails
Polymer Safety Barriers
PPE
Complete Electrical Installations
Line Marking
Rack Guards
Floor Painting
Bespoke Design and Fabrication
Fork Length Modification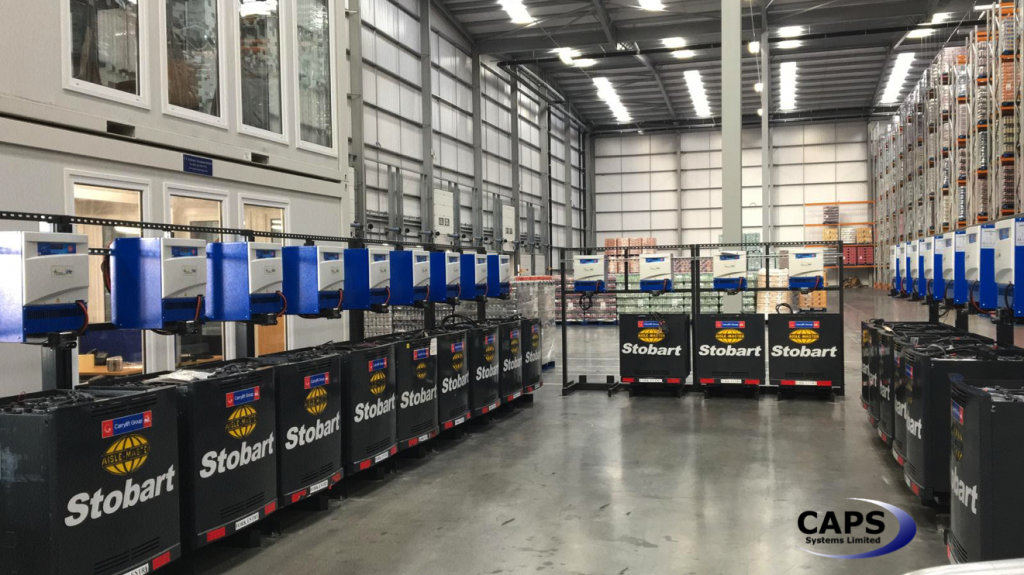 Maintenance
Maintenance is not only a key element of your fleet uptime, but it's essential to the safety of your machines and your forklift operators. A healthy battery will work to ensure your materials handling operations are carried out with optimised efficiency and in a way that eliminates risk. Maintaining your battery will also work to save your costs in the long run. We have packages tailored to meet this valuable aspect of your fleet management.
Get in touch with an expert here to find out more.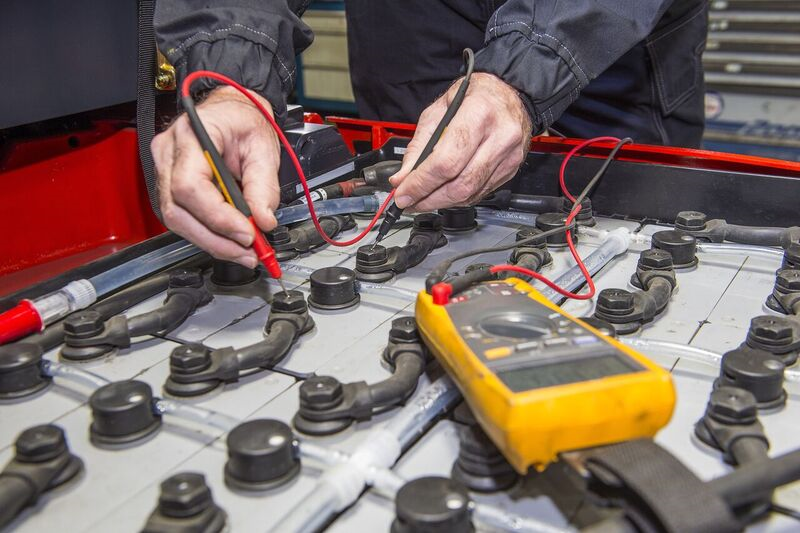 Replacement
We offer an extensive range of 2v cells in DIN and BS sizes to cover all your fork truck requirements and pride ourselves on offering quality products, and excellent service for unbeatable value.
One of our key strengths is availability. At source we keep a comprehensive range of the most popular sized cells in stock so we are able to offer a fast replacement service when necessary. In the event of needing to order from the factory, our relationship allows us to offer one of the shortest lead times in the industry.
Our battery partners are experts in their field with experienced sales and service staff that are technically minded which enables practical and accurate advice in order to fulfil your requirements.
We offer replacement batteries, installed on-site across the UK.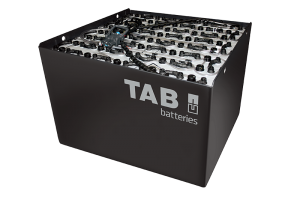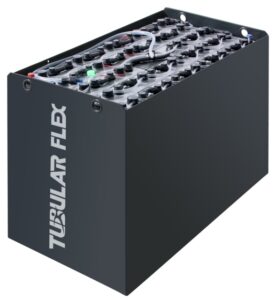 Battery Chargers
For materials handling equipment such as forklift trucks and warehouse machines, we offer Single Phase and Three Phase configurations to suit your application. This range of chargers are available in conventional 50Hz or High-Frequency versions.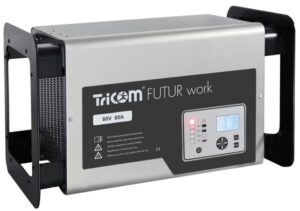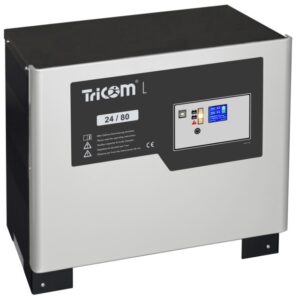 Refill Systems
Electric vehicles are highly efficient and offer you benefits such as lowering your carbon footprint and reducing your TCO. Whilst they require less maintenance than traditional gas-powered machines, upkeep is still required. Refilling lead-acid batteries is one of these key requirements.
Correct topping up of lead-acid batteries is essential – too much water and the electrolyte will overflow, too little and the battery will quickly fail. To ensure that each cell is topped automatically to the correct level, Carrylift offer various filling system solutions to meet your specific requirements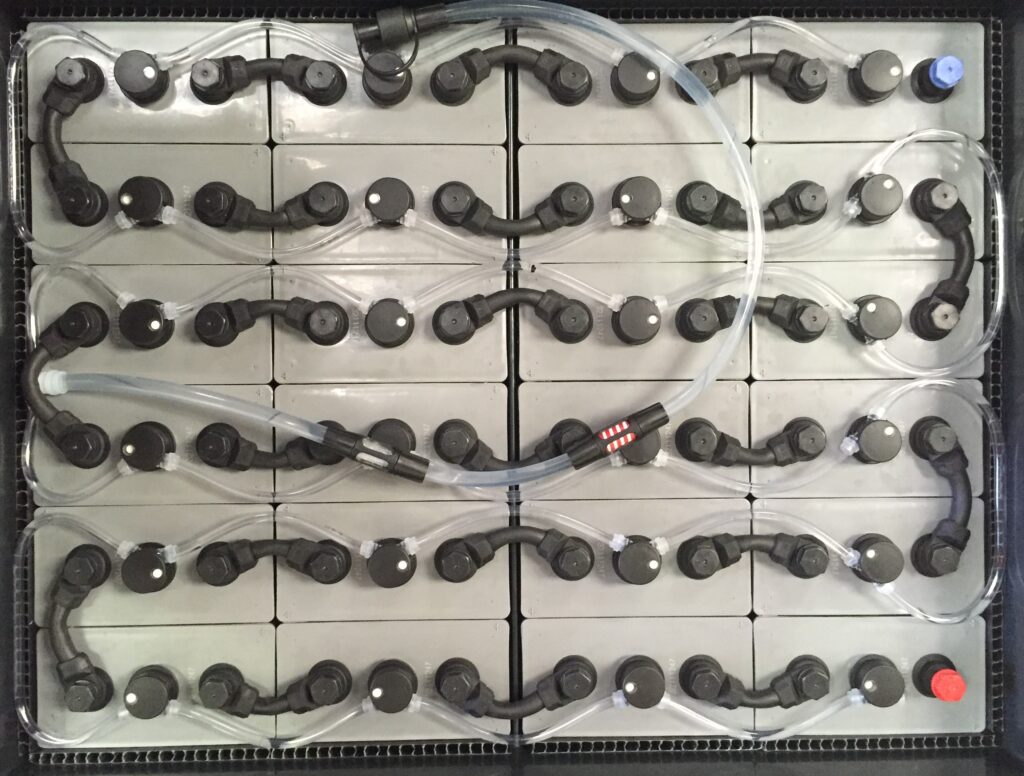 Reconditioned
Reconditioned batteries are a cost-effective sustainable alternative to investing in new materials. When professionally refurbished, reconditioned batteries are able to recharge at full capacity and function like new.
We've got a wide range of batteries and charges to fit your budget, available for purchase or rental. Get in touch here to find out more.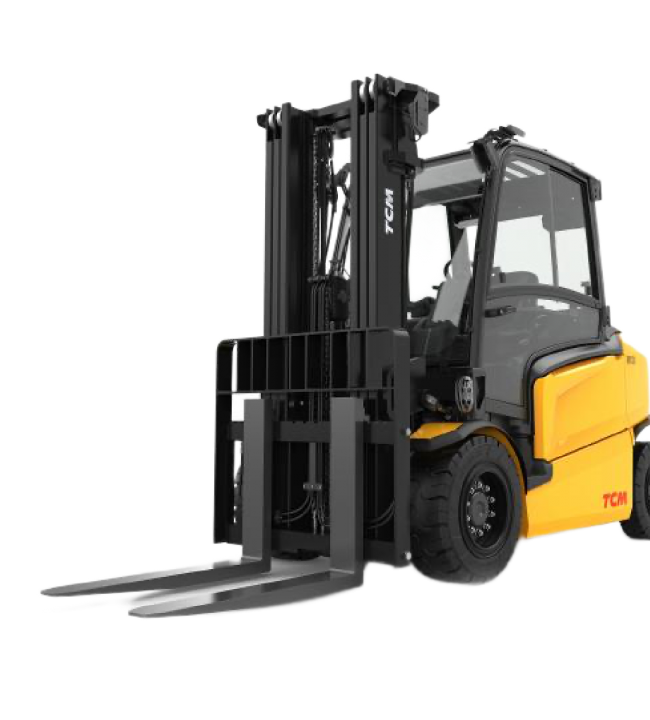 Accreditations