A Leading Materials Handling Business
One of the UK's leading materials handling businesses.
Providing Excellent Service
Providing excellent service means being there to make sure your equipment is right, fit for purpose and working effectively.
Discover More
Leading The Way Using New Technology
We lead the way in applying new technology, the right equipment, online fleet management, vehicle uptime and maintenance.
Discover More
Carrylift prides itself on developing the right solution for the right application.
About Us
Carrylift's approach to problem-solving ensures customers receive not only world-leading equipment but original solutions to their materials handling needs.
Discover More
Latest News
News tag
Carrylift have for many years now been adhering to the guidelines and ethos of the Real Living Wage. We are proud to be accredited today as a Real Living Wage Employer. We  firmly believing that a hard day's work deserves a fair day's pay. Our salaries are based on the costs of living, not the legal minimum, and are reviewed annually in line with the Living Wage Foundation.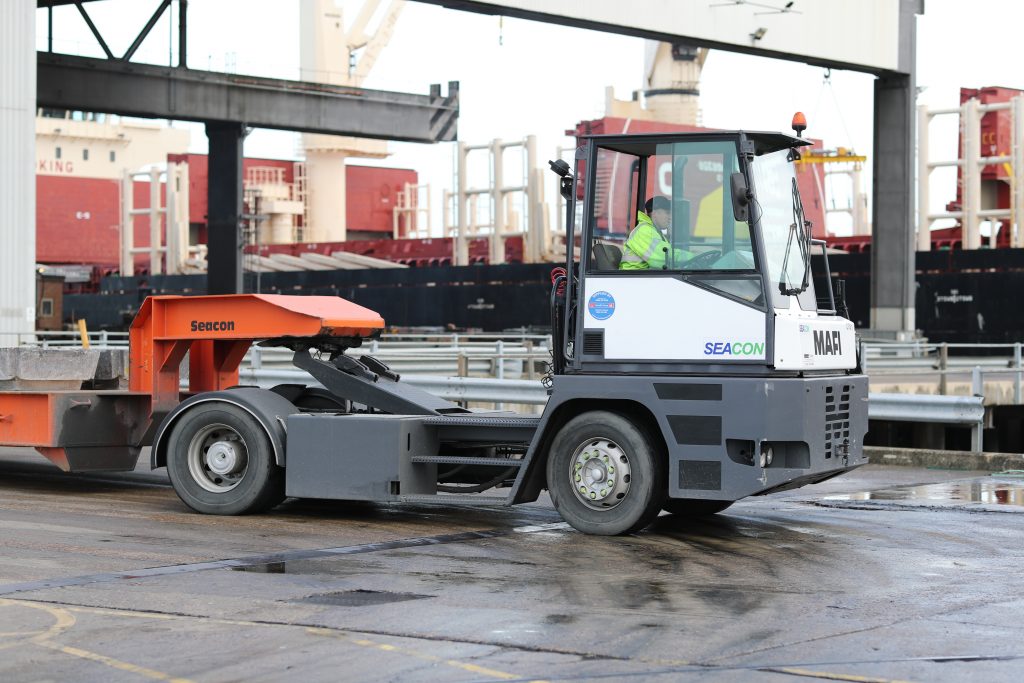 News tag
Carrylift prides itself on developing the right solution for the right application. Some solutions often include a variety of different types of equipment from specialist manufacturers providing customers with increased levels of flexibility and productivity. This is just one of many reasons why our customers remain loyal to our business returning time and time again. Founded in 1955, Seacon began life as Sea & Continental Waterways Transport Ltd, offering door-to-door transport solutions to its customers and has continued to do so for over half a century. Today, the family-owned business prides itself in offering the complete discharging, warehousing, transportation and loading services for shippers of neo-bulk cargo such as Steel, Metals and Forest products. Key equipment for their operation is the MAFI terminal tractors. Flexible enough to handle the varied requirements, the tractors also have the pulling power to handle metals, often steel and four tonnes lead blocks from Australia, or Russian-made ingots which are craned off the ships directly onto the trailer beds and destined for a nearby refinery. "We have to be open-minded when looking for equipment for our customer, it has to be suitable for operation and if we provide refurbished equipment it has to be of a quality guaranteeing satisfaction and complete reliability," says Carrylift's Sean Roberts. "It is not always easy to provide quality refurbished equipment, however on this occasion due to our expertise and knowledge of the market place we were able to source three units of quality that were fully refurbished to a very high standard. Our customer now has the use of three excellent trucks that do the job for the same cost of one new truck. "We rely on our MAFI tractors every day," says Operations Manager, Mark Newman. "It's a system that has served us well for years, at least since we purchased the previous fleet from Carrylift 15 years ago. That equipment was so durable that we knew we wanted the same this time." The MAFI's work around eight hours a day on a single shift operation between 7am and 5.30pm. Even as the demands on the company change, the MAFI fleet has remained fit for purpose.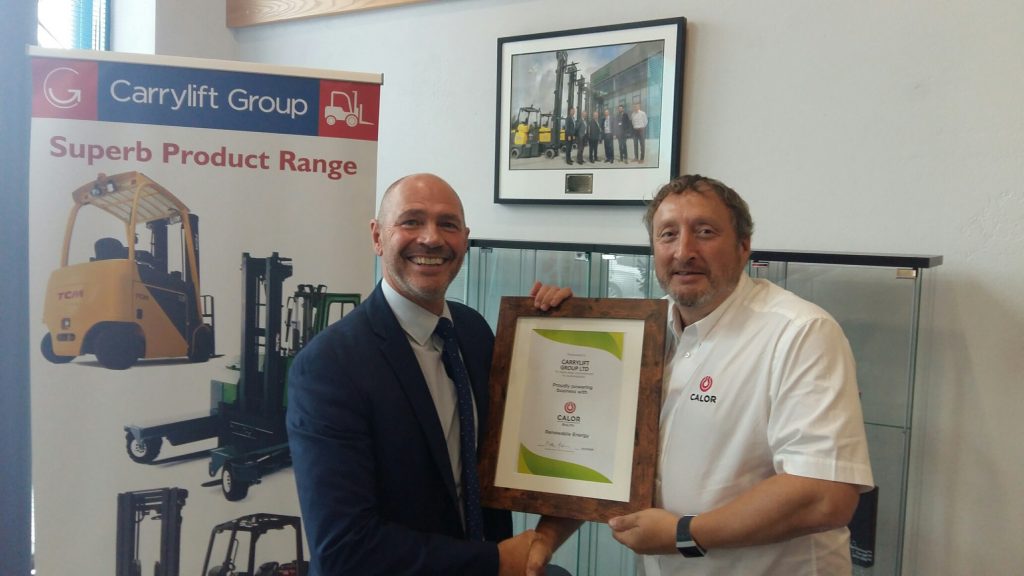 News tag
Carrylift in partnership with CALOR There's no avoiding it, we must begin to make greener choices for our future So let's talk Futuria Liquid Gas. It's renewable. It's sustainable. It's made from a blend of waste, residues and sustainably sourced materials, and is a step in the green direction. Futuria Liquid Gas, a biopropane, is chemically identical to LPG and is compatible with all LPG products, but this gas has a greener twist. This means that Futuria Liquid Gas has absolutely no compromise on performance, so it's as energy efficient as LPG, whilst supporting us all to achieve a greener tomorrow. It's a no brainer for Carrylift. With CALOR Futuria Liquid Gas, we can now do your bit for the environment, whilst providing reliable and sustainable energy. Recently CALOR representatives joined us here at our Skelmersdale site to present Carrylift with their Green Gas Certificate, following the signing of the agreement for CALOR to provide Carrylift with Futuria Liquid Gas for our short term hire fleet moving forward. This certificate will be displayed in all of the Carrylift depots to highlight our commitment to this greener cause. Carrylift also provided CALOR with a new TCM LPG forklift truck for their stand featured at the IMHX Exhibition that took place at the NEC, Birmingham 24th – 27th September 2019. The new truck was wrapped in green to emphasise the 'Green' concept to the visitors and will be a feature on CALOR's media campaign thereafter.
Read More
Some Of Our Partners








Real Customer Care Around The Clock
Carrylift's aim is to provide total customer care before, during and after the point of sale or hire of your equipment.
Get In touch
Accreditations