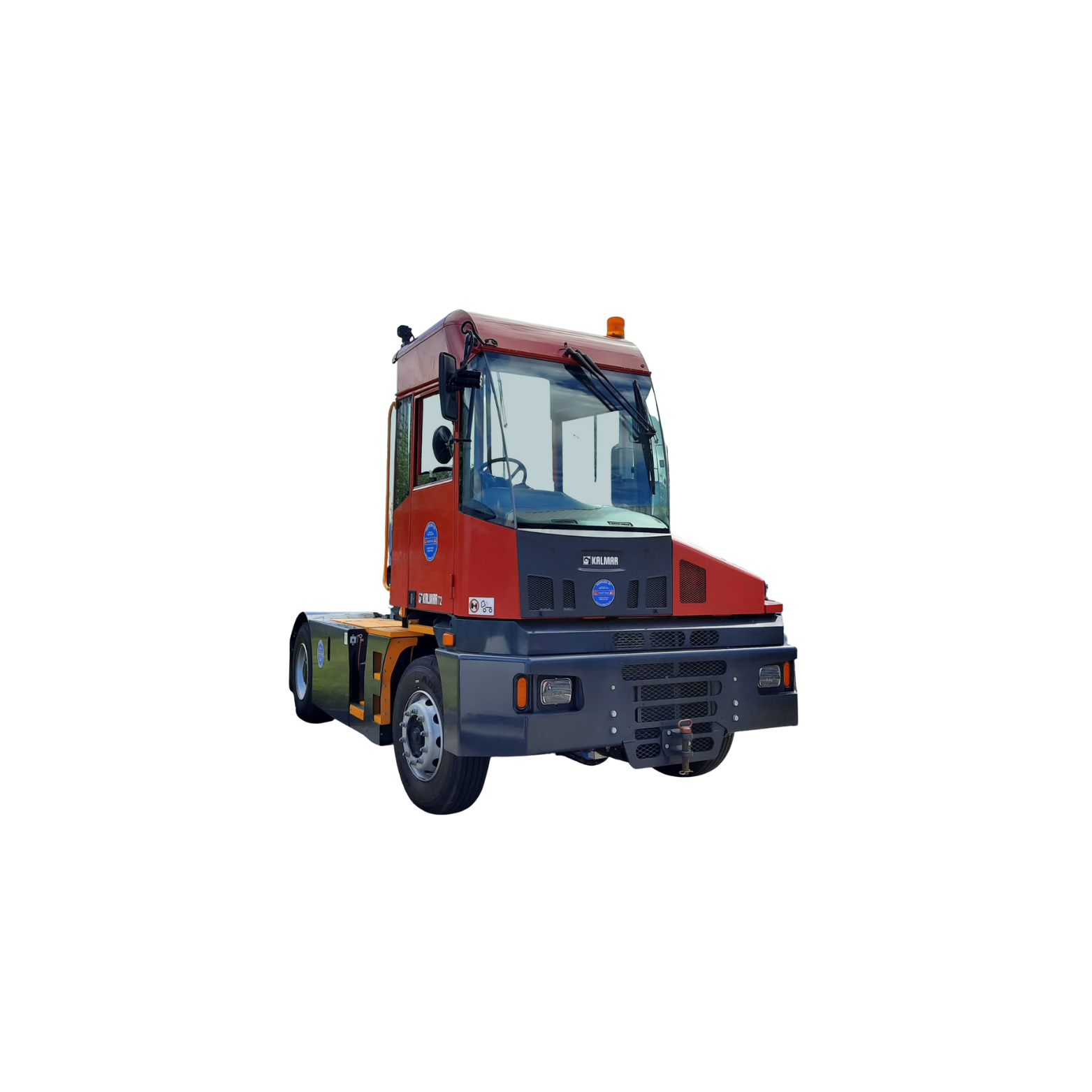 Carrylift
take great pride in being a logistics and distribution solutions provider, so it is fitting we have the ability to provide world class equipment such as the Kalmar T2 Terminal Tractor range. These powerful tractors have been designed by Kalmar to give customers exactly what they asked for following feedback gained through many years of market experience.
The five main areas these valued customers recommended Kalmar to focus on to ensure the T2 is undoubtedly a market leading product were:
1. Flexibility and choice.
2. Ease of maintenance.
3. An excellent cabin for operators.
4. Safety being a priority.
5. More economical for operational use.
All of these have been addresses as follows:
• Full height cab and door – easy access for all operators.
• Step free working plane – rear deck at the same level as the cab.
• Pillarless forward visibility – No "A" Pillar ensures blindspot free vision.
• 129kW moving 65 tonnes – why pay for power you don't need with fuel you do have to pay for?
• Power up and Power down Boom – absolute control for the most fragile of loads.
• Fully LOLER compliant lifting system – peace of mind that's audited annually.
• 2 Year, 4000 hour warranty.
Call us on 0808 100 2760 to receive further details or to hire a machine.