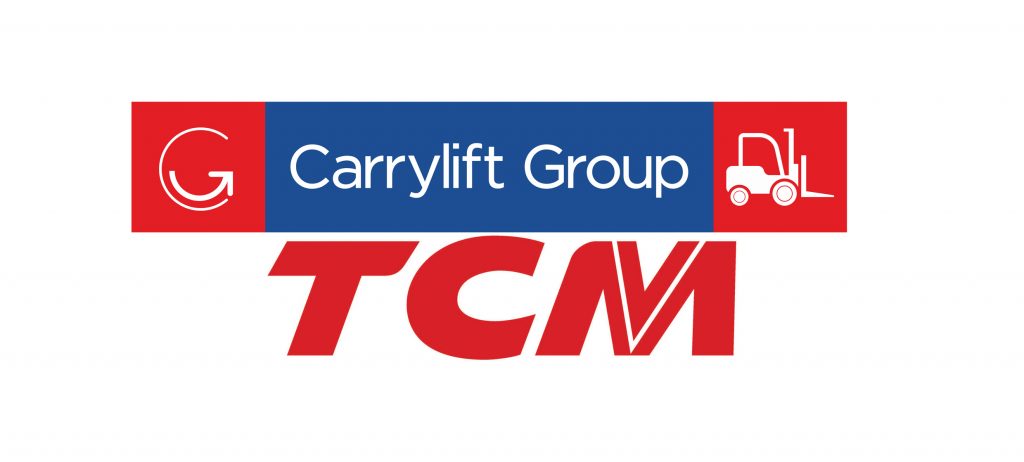 Carrylift are pleased to announce the launch of the new TCM 80 Volt Electric 4 wheel counterbalance forklift truck. This new FHB-F1 series model ranges from 2.5-3.5 ton capacity and has a rugged TCM build quality, is simple to use with an effective design.
With a One-spoke steering wheel, Sealed wet disc brakes, Integrated presence system and Cleverly angled counterweight, every aspect of this new design maximises safety and driver's visibility.
No expensive gimmicks, just great truck design.
• High residual capacity up to 7m lifting height, industry-leading with excellent stability of height.
• A compact chassis with outstanding manoeuvrability, the rear axle steers through a full 100°, with dual drive motors for instant, smooth turning on the spot and no initial 'push'.
• Feather touch steering provides 'on-demand' results with up to 20% energy savings, extending shift capability and increasing overall productivity.
• Intelligent 'Curve Control' automatically adjusts truck speed according to steer angle for increased operator and site safety, improved productivity and reduced tyre wear.
• Unique four-wheel steering from a combination of intelligent software and counter rotating drive wheels, offers extreme agility – with no pressure on steer wheels – whilst maintaining industry leading capacities.
These are just a few of the list of features on the new FHB-F1 truck that prove that this is indeed a forklift truck built for all applications that can compete with IC Engine products whilst providing increased driver comfort.
For further information please call us now on 0808 100 2760